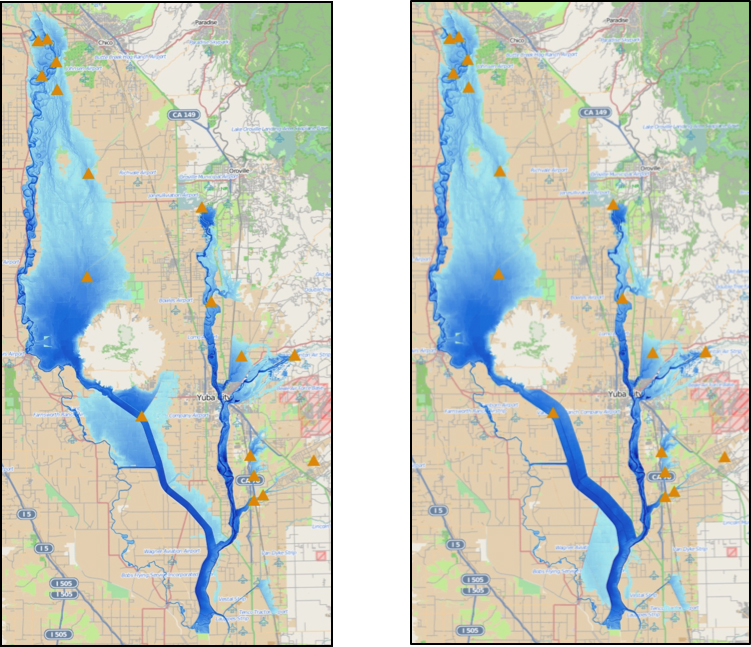 Project Details
The city of Sacramento is located in the northern part of California's Central Valley. The Sacramento River, whose tributaries stretch almost to the state of Oregon, flows from North to South into San Francisco Bay. JFlow was used to simulate a series of design flood events for six different return periods, with the catchment split into a northern and southern section. 
In the northern section, the area to be simulated covered over 6,000 km2 and needed to be run at 10m resolution. This meant that the JFlow runs had to be executed on multiple GPU devices, using the new feature released in July 2013. 
Once the initial simulations were completed, a number of different management scenarios were simulated using JFlow. An example of the outputs that were produced from these model runs are pictured.