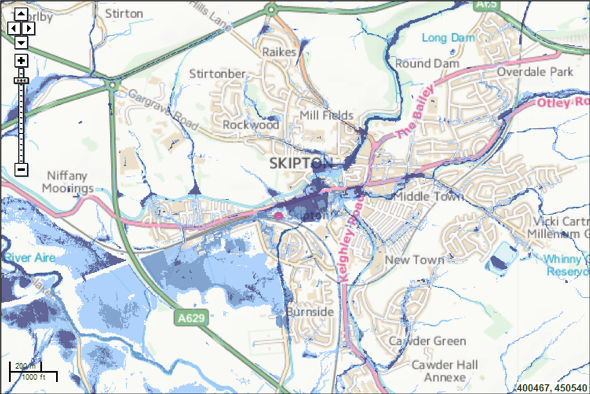 Project Details
In July 2012, JBA was commissioned by the Environment Agency to deliver a new surface water flood map for England and Wales. This map showed the worst-case flood extents, depths, velocities and hazard ratings for the 30, 100 and 1,000-year storms of one, three and six hour durations. three return periods (the 30, 100 and 1,000-year storms).
The hydraulic modelling was undertaken using JFlow at a 2m spatial resolution - unprecedented for maps covering an area of approx. 155,000 km2. That the project was feasible is a testament to the speed of JFlow and our ability to make significant innovations for individual projects. The required 70,000 model simulations were completed in less than four weeks on JBA's 24/7/365 processing grid.
If you would like more information on the uFMfSW, it can be found on the
Environment Agency
's
website.